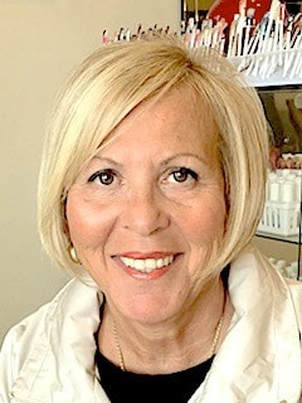 ​Cindy Weiner grew up in Rochester, NY and attended R.I.T. and Garland Jr. College in Boston. Her passion for sports drove her to a successful career as a Regional Manager for a national chain of sporting goods. However, the long hours and constant travel prevented her from enjoying anytime for her love of skiing, horses or golf.

At age 26, Weiner joined Malrite Radio as a "street fighter" and in 1983 when she was promoted to General Manager, she had already been LSM, NSM and GSM. Cindy's 30 year Radio Management career included Market Manager positions with CBS, Entercom and Clear Channel. Cindy was named one of Radio's Most Influential Women in 2002, 2003, 2004, 2005 and again in 2006, General Manager of The Year by Clear Channel Radio and Market Manager of the Year by The Radio Advertising Bureau.

Weiner has served on several boards including the American Red Cross, United Way, The National Kidney Foundation, The Women's Employment Network, The Boys and Girls Club and The Parkinsons Association of Southwest Florida. She chaired the Kansas Women's Business Center Women of Influence Dinner, The Boys and Girl's Club Annual Kid's Night Out and The Augusta on the Gulf Tournament. Cindy also does educational training for the NAB and is a Certified Career Coach.

Ms. Weiner retired from traditional radio and in 2010 fulfilled her career dream and joined CMNH. The role of a Radiothon-Media Director was to coach and train all hospital and radio staff on how to plan and execute a successful Radiothon. It also included training sales departments and management on methods of monetizing the Radiothon.

A second and final retirement came in 2015. Cindy is married to Buzz Yates and continues to work with non-profits and enjoys her time with Buzz, on and off the golf course at their home in southern Florida.

---